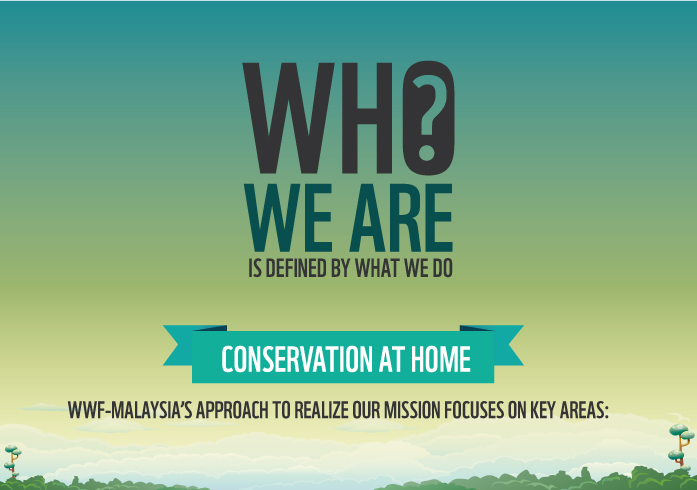 WWF-MALAYSIA'S APPROACH TO REALIZE OUR MISSION FOCUSES ON KEY AREAS:
WWF-Malaysia (World Wide Fund for Nature-Malaysia) was established in Malaysia in 1972. It currently runs more than 90 projects covering a diverse range of environmental conservation and protection work, from saving endangered species such as tigers and turtles, to protecting our highland forests, rivers and seas. The national conservation organization also undertakes scientific field research, public awareness campaigns, business and industry engagement, environmental education and advocacy work to achieve its conservation goals.
Its mission is to stop the degradation of the earth's natural environment and to build a future in which humans live in harmony with nature, by conserving the nation's biological diversity, ensuring that the use of renewable natural resources is sustainable, and promoting the reduction of pollution and wasteful consumption.